Throughout many of our fundraising events, attending deployment ceremonies and reunions, visiting with veterans organizations and military units, Operation Lone Star - Texans Supporting Our Troops has had the privilege and honor to meet some extraordinary individuals. Many of them (including our own children) are heroes in the true sense of the word, having made the commitment and sacrifice to serve their country and to fight for an entire nation's freedom. There is nothing quite like wrapping your arms around your son or daughter, husband or wife, brother or sister, when they have returned from deployment. For so many, however, the anxious wait ends in sadness. To see the pain felt by so many family members and friends is truly heartwrenching. The images we so often see of a flag-draped coffin, the Patriot Guard escort, the handing of a flag to a loved one, hearing TAPS played, or hearing the deafening final salute are overwhelming. Having paid the ultimate sacrifice for OUR freedom, it is only fitting that
WE should in turn, make the commitment to honor them and to never forget their sacrifice.

One such volunteer service organization, National Memorial Ladies (NML) honored that commitment by constructing a monument to honor those 'Killed In Action' during the Iraq and Afghanistan conflicts. The details of the Monument are below and Operation Lone Star - Texans Supporting Our Troops is proud to fully support their efforts in honoring and recognizing these brave heroes for their ultimate sacrifice.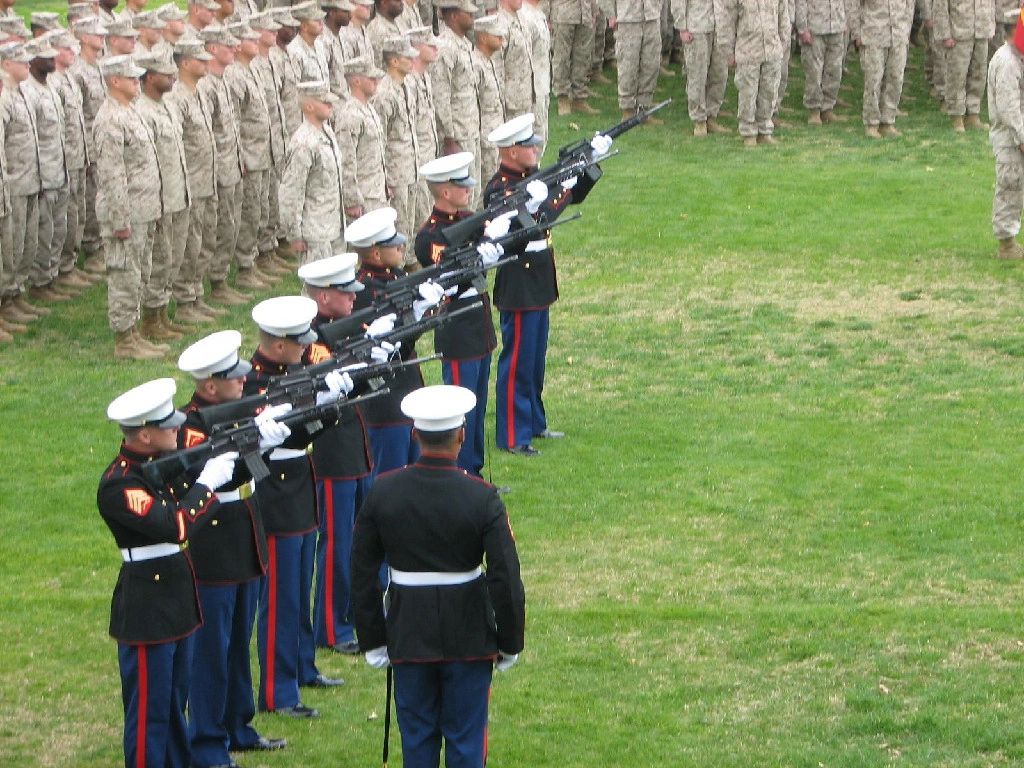 MONUMENT TO HONOR OUR FALLEN HEROES

National Memorial Ladies (NML), a 501(c)3 service organization, led by its Director, Cheryl Whitfield, has constructed an "Iraq and Afghanistan Memorial Monument" honoring those 'Killed In Action' during this most recent conflict. On January 26, 2011, the Cy-Champ Public Utility District Board approved this Monument to be placed in Cy-Champ Park at the intersection of Cutten Road and Cypresswood. The sculptor, Schlitzberger and Daughters Monument Company, has been in business since 1922.

The Memorial includes a flag pole for each military service branch and a Battle Cross (a bronze statue of combat boots, rifle and helmet) with commemorative plaques extending 37 feet long and 9 feet high listing the names of each hero, their branch of service and date of death. A sketch of Iraq and Afghanistan are also incorporated into the Monument. Individual bollards encircle the monument, recognizing our Veterans and Heroes and welcoming benches are available for you to sit and reflect on the service and sacrifice of our brave Texas Heroes that this beautiful Memorial recognizes. Operation Lone Star - Texans Supporting Our Troops is so honored and privileged to have been asked to lower the U.S., Texas, and individual military flags to half-staff whenever a Hero from the Texas area has been killed in action, then return them to full staff at the completion of the fallen warrior's funeral service. Also, three trees will be illuminated in shades of red, white and blue to signify that a Hero has been killed in action. We have also committed to placing a wreath at the Memorial in memory of any Fallen Hero that will include their name, rank and Unit. If you should ever be passing by and see the flags lowered and the colored lights illuminated, please take a moment to reflect on the brave and courageous service that these Heroes and their families have given to our community and our country. Their sacrifice can never be forgotten and thankfully with this Fallen Warriors Memorial, they never will.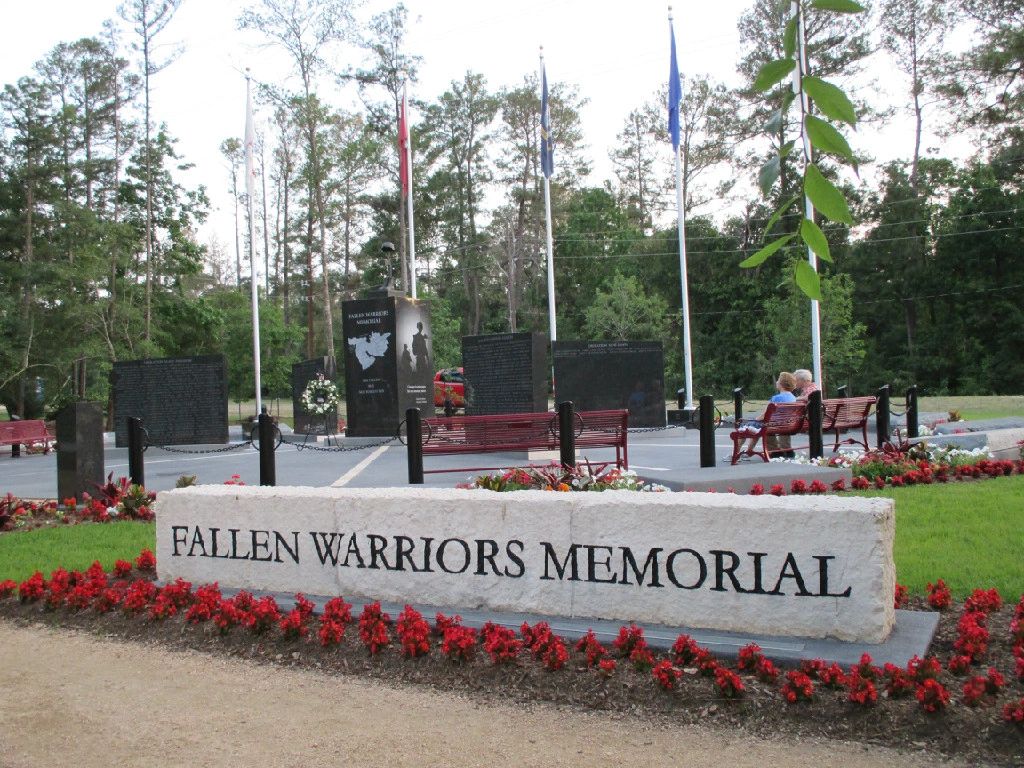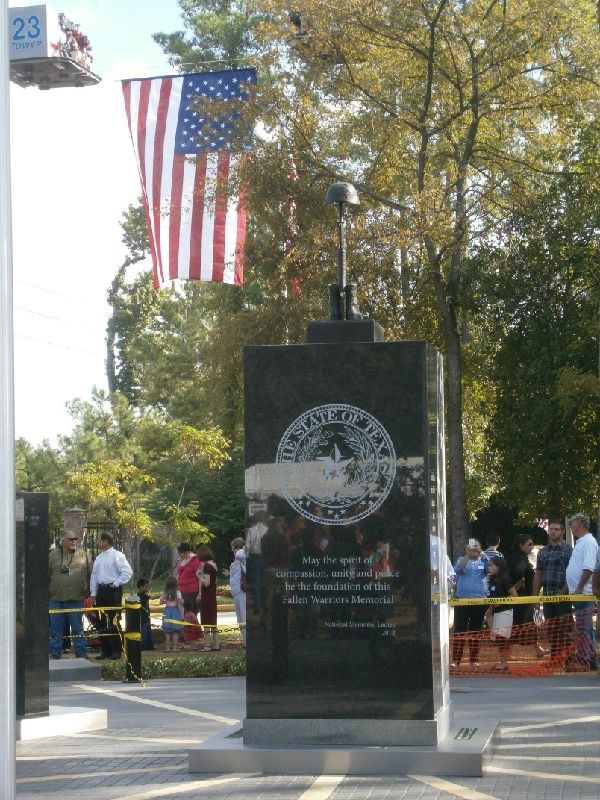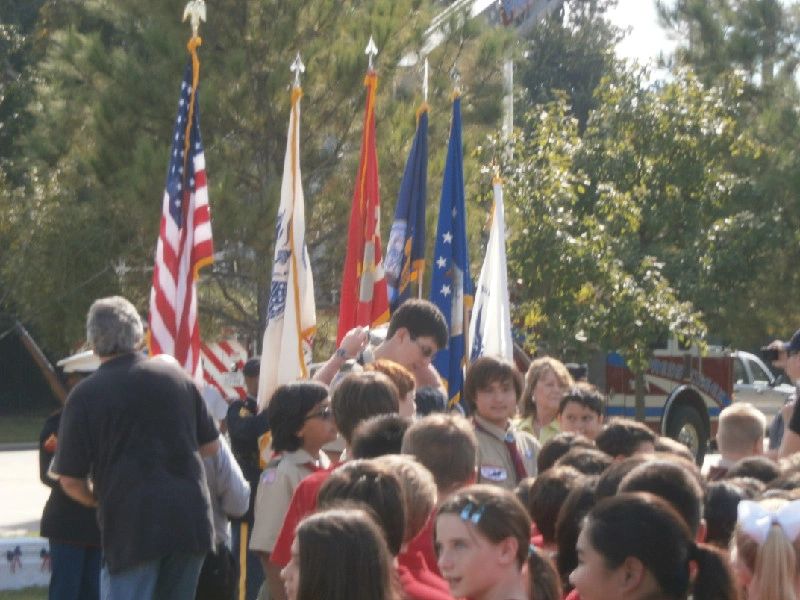 With underground lighting, the project's actual groundbreaking commenced that spring and was ultimately dedicated by a ceremony held in October of 2012. The dedication ceremony was very inspirational, yet emotional, including so many of the families of the Fallen that are included on the walls of the Memorial. There were Representatives of each of the military branches as well as many local dignitaries and community organizations that are committed to remembering the lives and sacrifices of our local Heroes. The project required over $120,000 in funding and is truly amazing to see. To see it in the evening when the lights are on is truly breathtaking and such a serene tribute to our fallen Heroes. If you have not had an opportunity to visit the Memorial, we would certainly encourage you to come out and visit this most fitting tribute.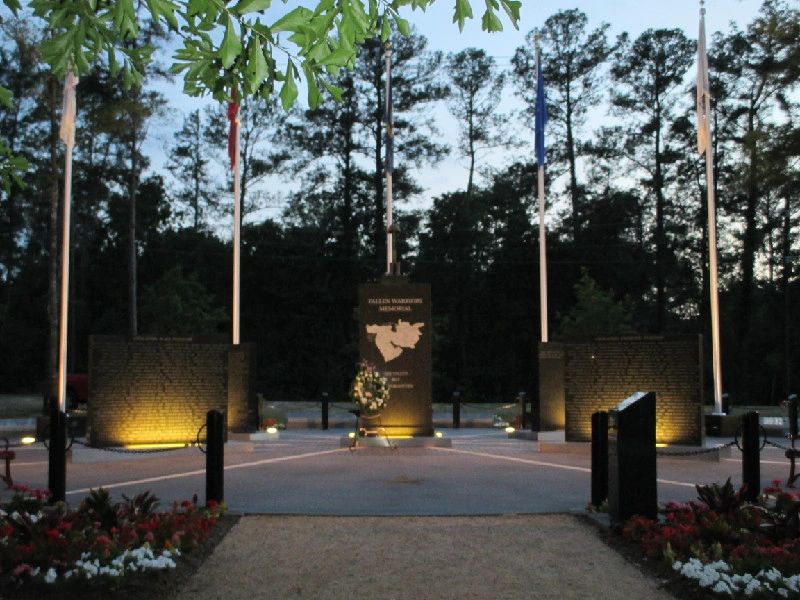 Donors will be recognized for their contributions, and at the $50-$499 level will have their names engraved on pavers. At $500 and above 16" x 16" pavers etched in granite will be placed closest to the Monument. Each paver will include three (3) lines with up to 16 characters per line. Businesses, corporations and residents of the greater Houston area are being asked to contribute to this effort to honor our Fallen Heroes who have made the ultimate sacrifice......their lives.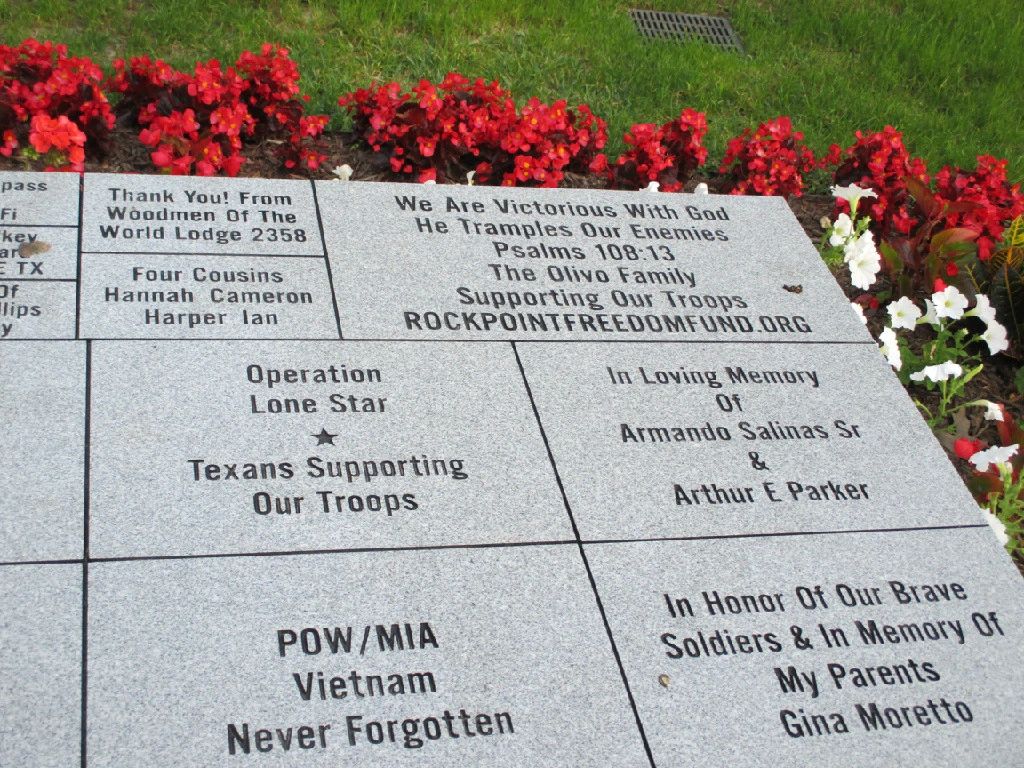 If you have any questions regarding this project or would like to have a stone, brick, or ballard dedicated to a loved one, please feel free to contact Cheryl Whitfield, Director of National Memorial Ladies at http://www.nationalmemorialladies.com/. You can obtain a Paver Donation form via the web at http://www.kiamonument.org/ .